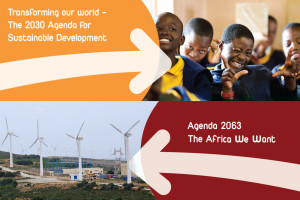 Sustainable development is a global issue. But, in nations that could be hampered by water scarcity, the shifting price of commodities, and rapid deforestation, sustainable development is wholly a necessity to consider from the start.
Though sub-saharan Africa suffers from all those detriments listed above, there are nations within the region that are making strides towards healthy, sustainable progress. High on this list, is the country of Angola, with its Centre of Excellence in Science for Sustainability in Africa (CESSAF).
This organization will make for the first African research centre for sustainable development. Backed by the United Nations Educational, Scientific, and Cultural Organization (UNESCO), the centre will work closely with the Angolan university and the Newcastle Institute towards achieving a brighter, more sustainable future.
And with the effects of climate change on the rise, and the current vulnerability of the region, this couldn't come at a better time.
Partnering with these already well established organizations also means that CESSAF could find itself a place on the global stage. With all the credibility of research that being close to the subject brings, these partnered organizations will in turn benefit from additional validity in their work performed. With more practical documents to offset entirely theoretical works.
There are more immediate benefits as well, of course; aside from just good press. The centre will present a multitude of opportunities for continued education and PHD work in the field of Earth Science for scientists in Angola, as well as posts for talented scientists within the country to research from.
In a time when many sub-saharan African countries are still transitioning from subsistence based economies and relying on work in the informal sectors, cities such as Kilamba are paving the way, and, this move towards higher educational standards and jobs in a knowledge based industries can just be hints at a lot of positive growth in the future of this particular nation.